Testimonials
"We used it on our boat last week and we have to say it not only looks good but was very effective!"
D&K Turkey
"Super quality and an instant breeze blowing through."
A&K Turkey
"Very effective and quick to remove when a shower blew in. "
M&L BVI
"Great birthday present. Can I have my boat name on the next one?"
C&S Croatia
"Those wizardy things really work."
S&A Greece
"I Had to pull a sheet over us last night Brilliant!! And the heads where fresh."
G&W Greece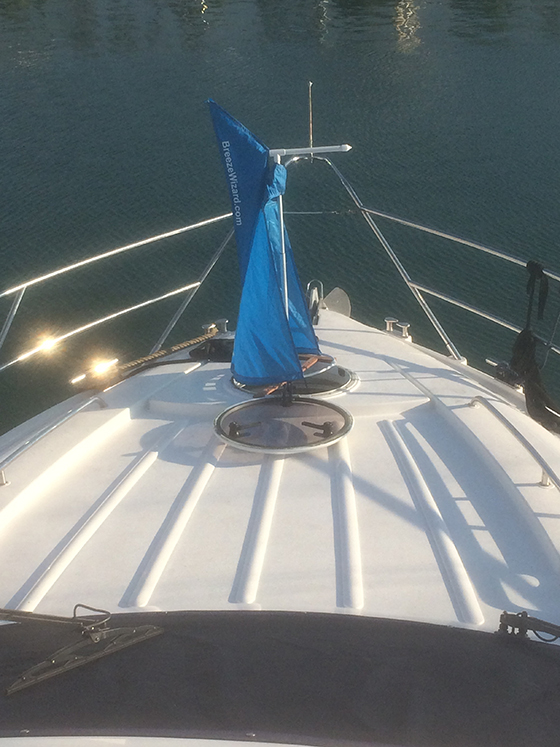 I took a BreezeWizard out to my friends Fairline Phantom 40 in Almerimar as a surprise gift. He's absolutely delighted with it. Despite this being a very luxurious vessel it doesn't have air conditioning and gets very hot in the master cabin because the boat is well insulated to support year-round residence. The Breeze Wizard is really quick and easy to erect and faster still to remove (from inside the cabin if necessary) if it starts to rain. The bottom line though is does it actually catch the wind and cool the cabin and the answer is an unequivocal yes. It was brilliant.
Trevor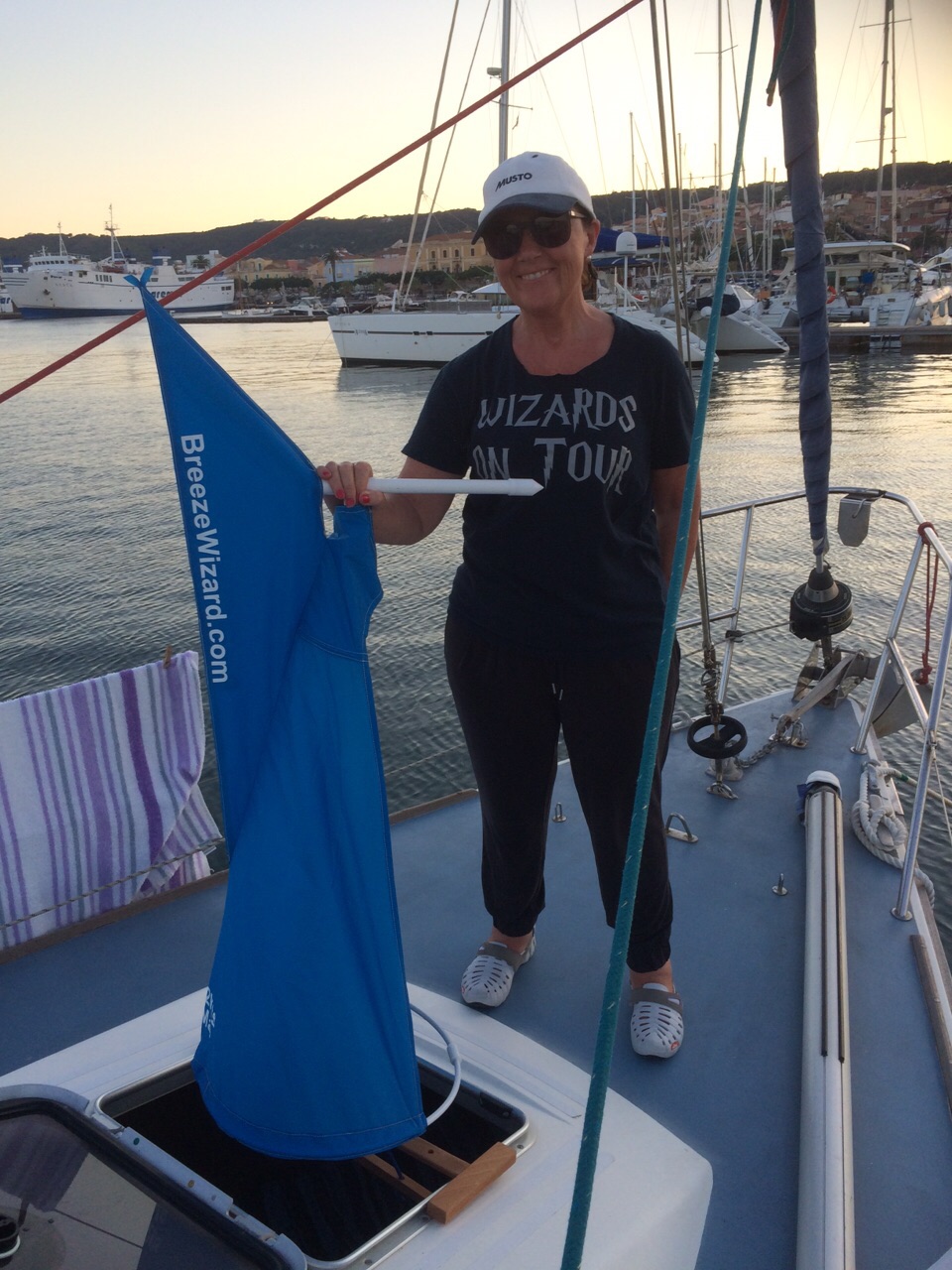 Using it as we speak in Croatia. All great! Easy to put up, sturdy, works really well. Our friends on the other boat very jealous.
Sarah